Answer emails from Curiosity
Leon
on 2021-12-02
Being able to find an email is great, but it's usually only half the solution. Once you've found it, you usually want to do something with it.
Now you can do that without leaving Curiosity: We're delighted to announce a new email client.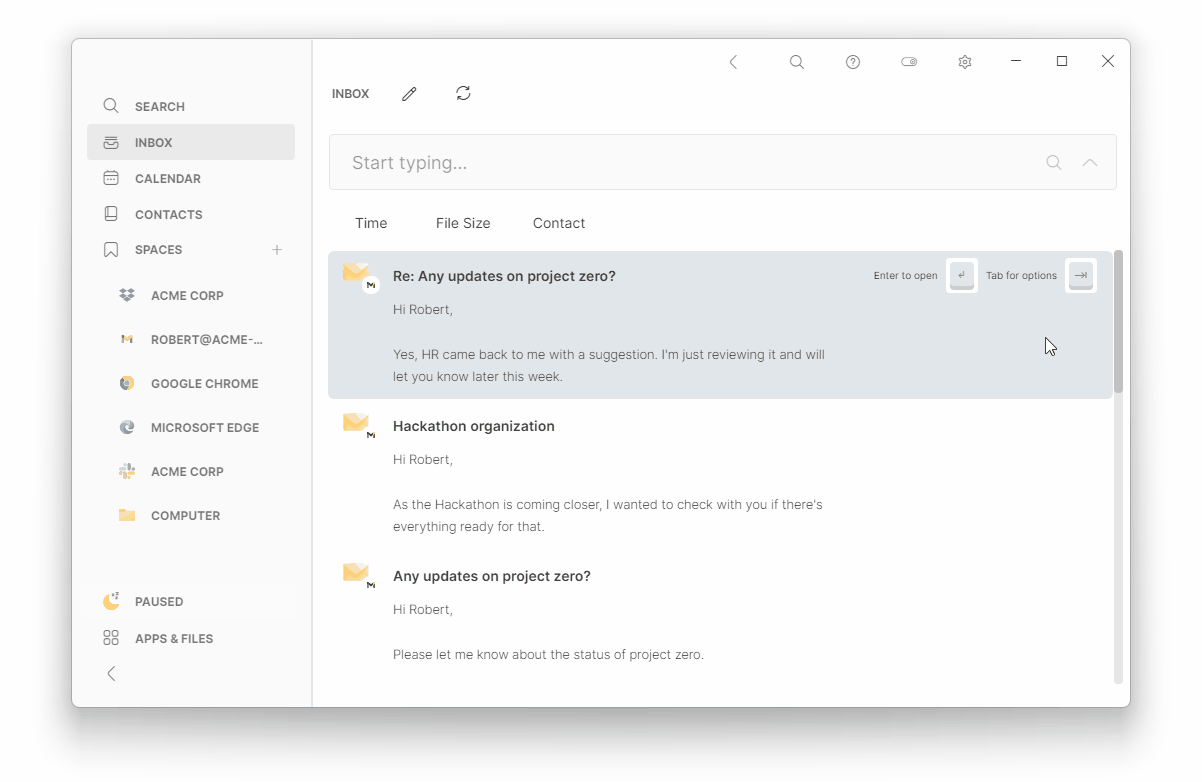 When you open an email, you'll see a set of icons across the bottom for common actions: Reply (all), Forward, Archive, or open it in your email program for more options. Read/unread and more features are coming soon!
That means you can now find emails easily, fire, and forget. Zap! ⚡️