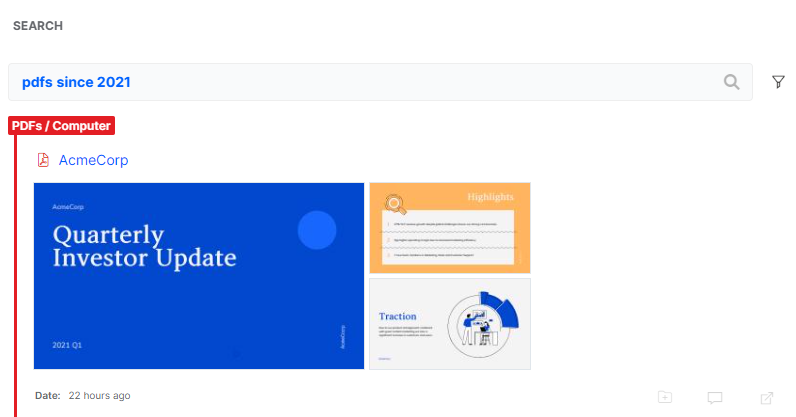 The command bar is the heart of Curiosity. With Alt + Space you can quickly open the command bar and directly search from everywhere.
With the latest update, we've added a lot of new functionalities to help you find everything and get more done. Filter your search by file type, app, time or others to find exactly what you need.
Here are some of the things you can do:
Filter by time and only see files and messages in that time period
Type "latest emails" to show your most recent email exchange
Only search for files within a specific organization
You can see all available commands and filters by clicking the funnel next to search bar.