You can now filter contacts by account. No more mixing private and business contacts. 😉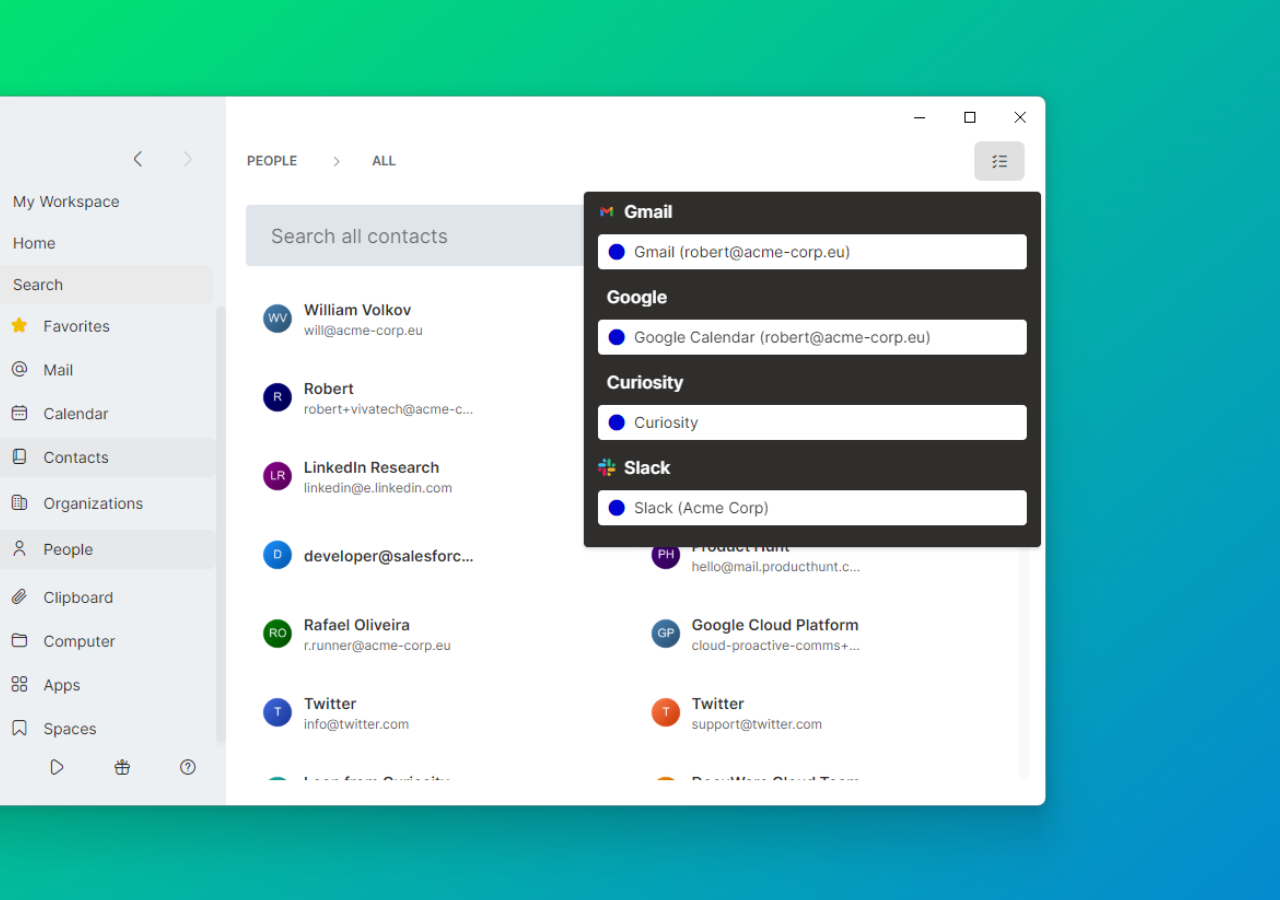 Curiosity gathers contacts from your connected email and Slack accounts and also from CRM apps like Salesforce. You can find people directly (including everything you exchanged with them), which is useful for finding attachments without digging through emails. You can also search for organizations (grouped by email domain) and then find that person whose name you can't remember.
The new changes let you filter contacts by source (i.e. connected account), giving you more fine-grained control of what you see.