Customize text size and command bar position
Leon
on 2023-04-21
We added settings to let you customize text size and the position of the Command Bar.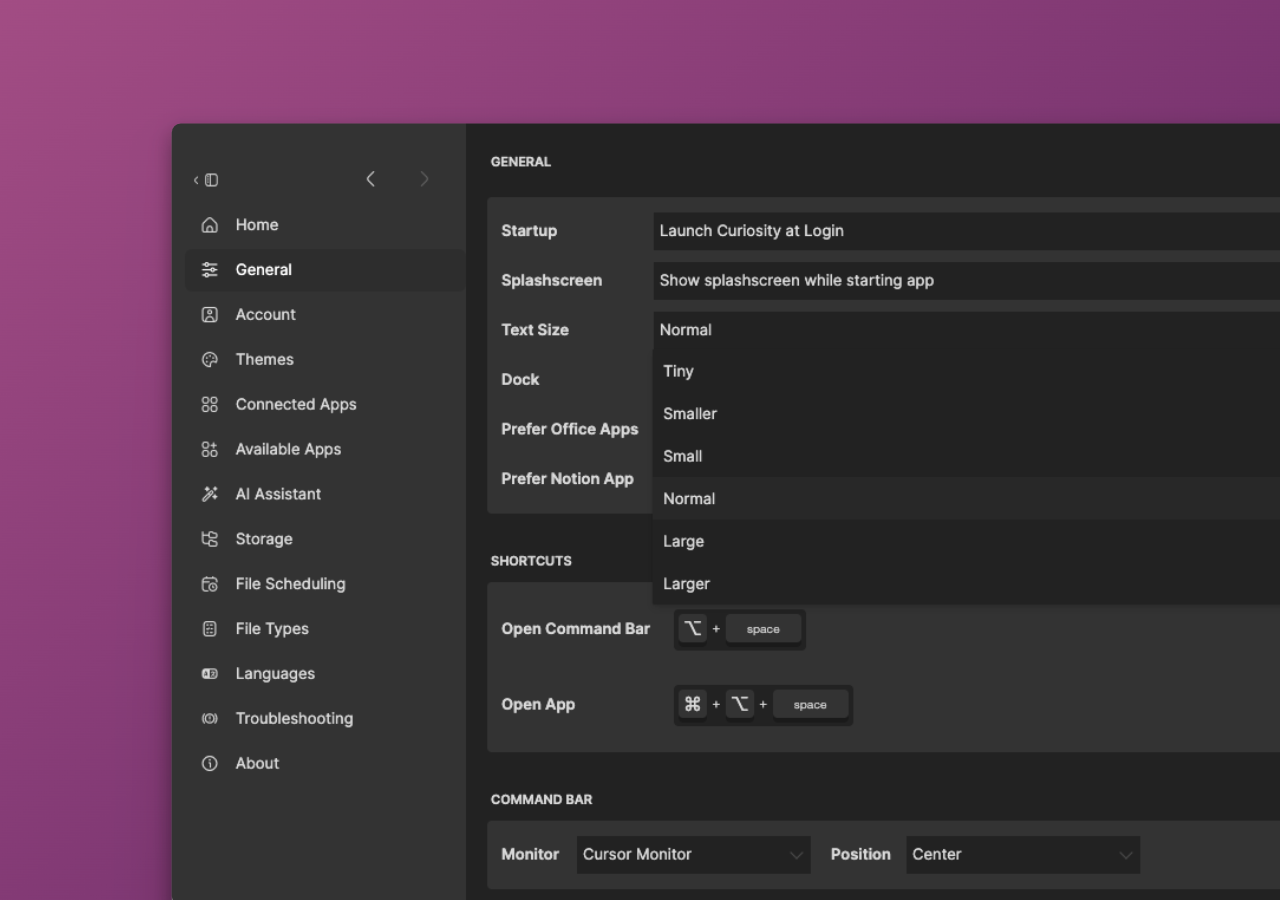 Now you can choose text sizes from "Tiny" to "Larger" depending on your screen resolution and taste.
You can also determine where the Command Bar opens - both which monitor it opens on and where it appears.