Give one get one free
Leon
on 2022-09-16
Give the gift of Curiosity 🎁
You can now invite friends to Curiosity, and for each new signup you both get one month of Curiosity Pro for free.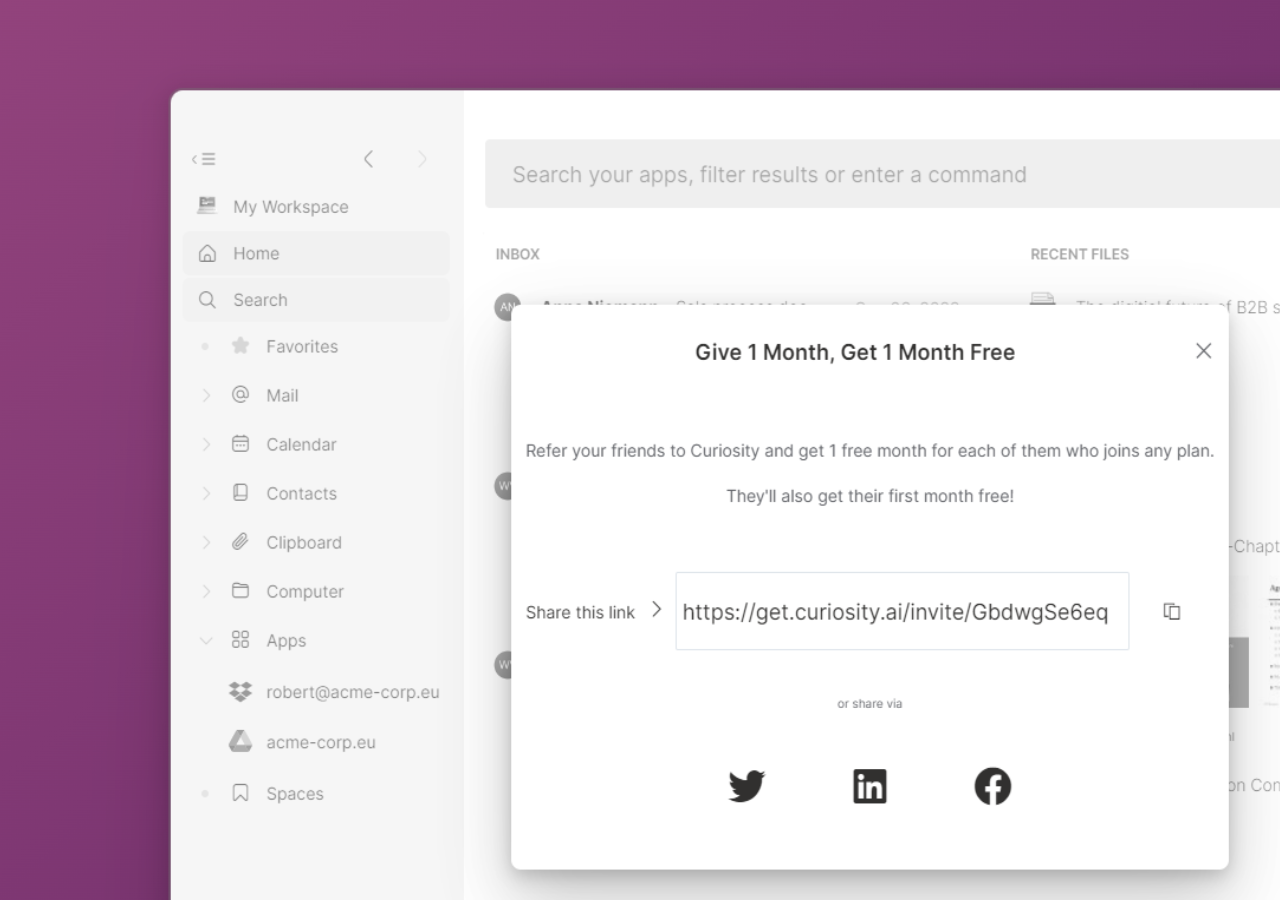 To gift Curiosity, click on the gift (🎁) icon in the lower left menu. Then copy your link or share it on social media.
So what are you waiting for...?