Spaces
Curiosity AI
on 2021-07-01
Keeping track of files and emails between lots of projects can be challenging. That's where Spaces come in: They give you a handy way to gather things in one place.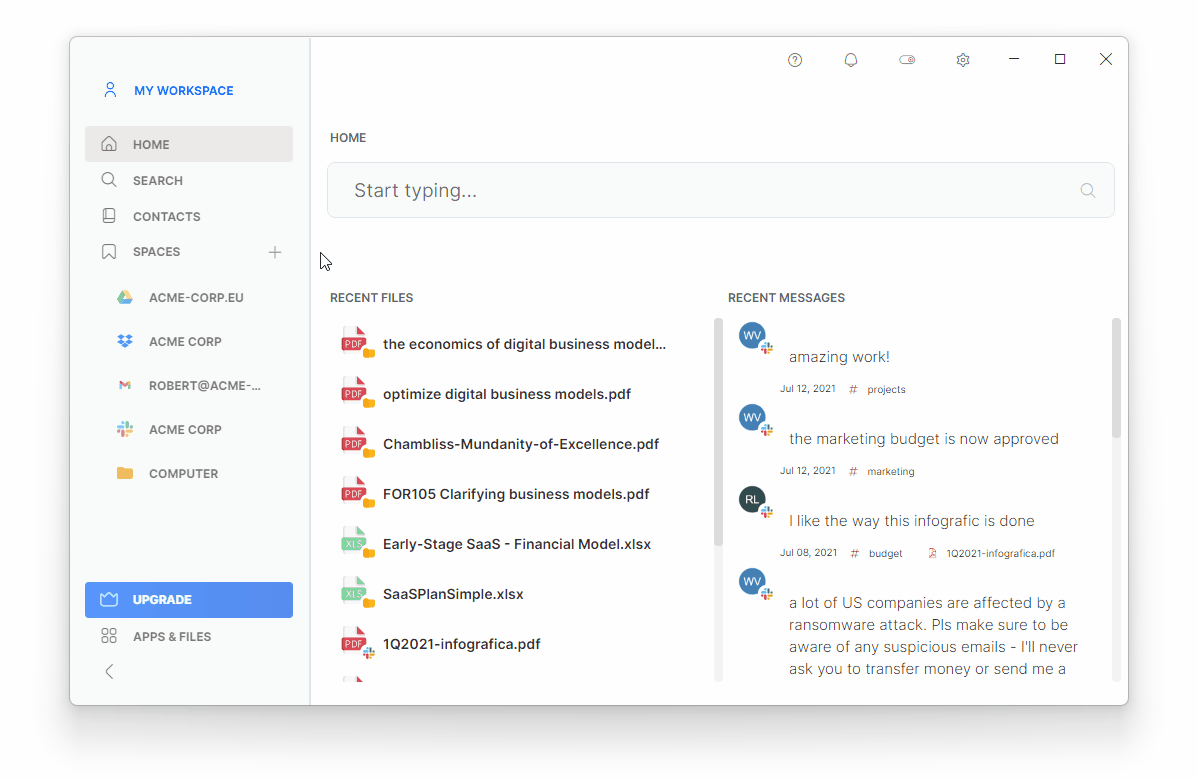 You can create a space using the + button next to "Spaces". Then add files, contacts, and emails to keep them in one place without having to move or copy them. You can even download all the files in a Space as a Zip file.
Note: Creating a Space won't change where things are stored, they're just a handy place to organize things.