Slack
Curiosity AI
on 2021-05-07
We added support for Slack. Slack is a wonderful chat tool and we can't imagine life without it... but it can get a bit messy at times. If you have lots of channels and direct messages it can be hard to find things.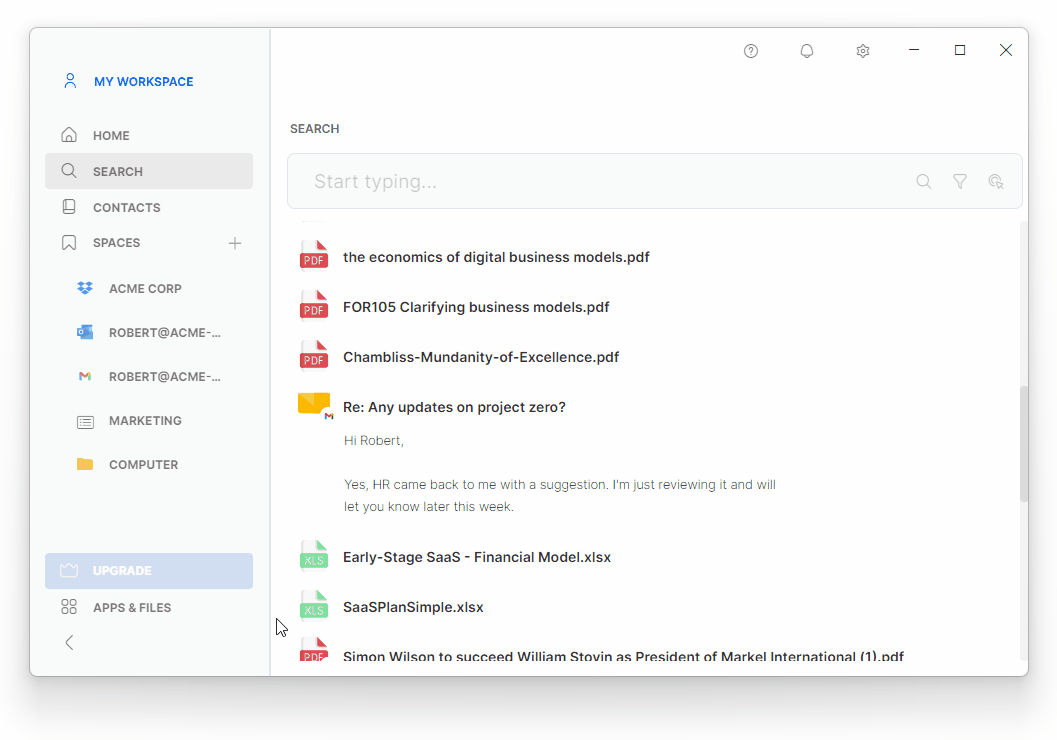 Slack has a powerful integrated search, but it doesn't look inside attachments and of course you have to remember that it was in Slack in the first place. The Curiosity integration lets can search messages and attachments across all your apps, emails and messages. You can also use the integration to quickly jump into a Slack channel by just typing its name.
We hope the integration helps you manage the mess and enjoy the best parts of Slack.